This Is How We Do It
First of all, you should know we're a small company. We like it that way and we really don't want to change that much in size. We get to stay in all of the details from start to finish. However, being small means we have to stay innovative and creative to keep growing in our OWN way. We've been working pretty dang hard over the last few years to implement some really cool systems and strategies for managing all of our projects. What does this mean to you as you begin your remodel or project? An open communication and technology based organizational approach as well as hands on management and collaboration with professionals.
Let us explain:
We believe in good quality workmanship, as hopefully everyone else does too, but we want to reach beyond that. We give you technology, communication and transparency. This is what sets us apart. This is our strength and we're gaining attention for it. We're working hard to hopefully lay some groundwork for processes that others will adopt as well. As we look to build successful models that we hope to share, we also look to others to see what works for them. We've recently joined the NARI St. Louis chapter and are enjoying a climate in which all of the design and build trades are working together to elevate this line of work. This allows us to provide best practices and produce the best results. And that is what we are after.
We aren't the jack of all trades- our philosophy is we do what we do well and have the bandwidth to do that because we bring others to do what THEY do well. We have worked hard over the years to build our team. We deal with trusted sources with a proven history of reliability and consistency that we have built good working relationships with. Having a great working relationship with subs allows us to move as a more cohesive team. We don't shop for the cheapest sub. We use the most appropriate sub for the job.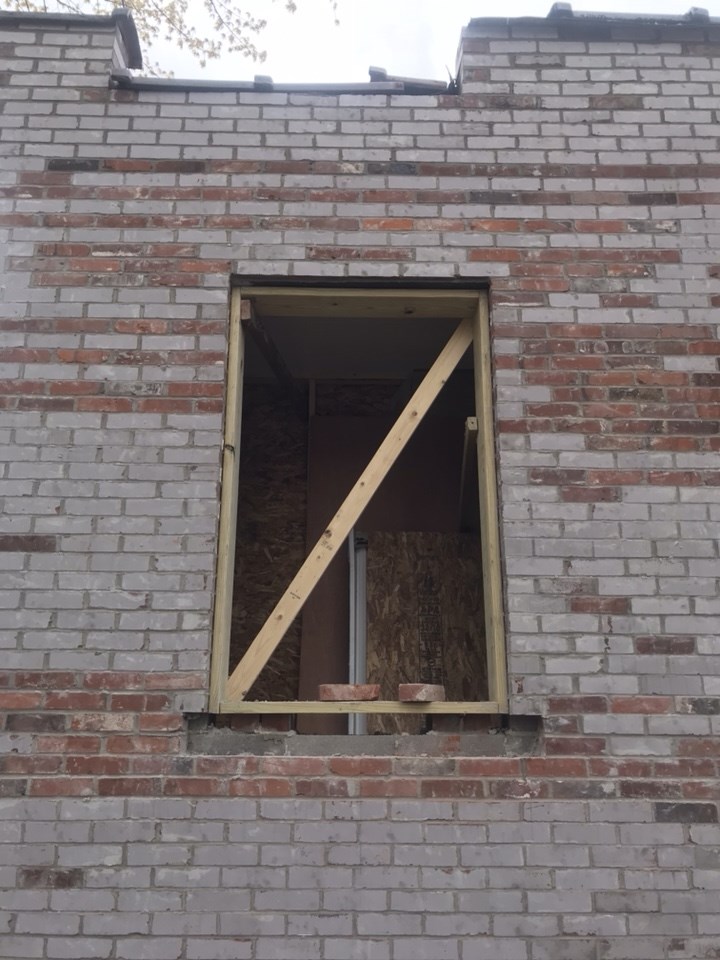 It starts with the architect and design. We work with a few architects in town depending on the project scope and needs. The same with interior designers- some of our design work is in house - some is brought in. We try to fit our professionals with our clients specific needs. However we choose to implement the professionals, we stay in this process. We have found the estimating process works best when all designing parties and management are involved.
At our first meeting, we look at a project, give our best cost opinion and move forward with developing your scope and proposal if that works within the realm of your budget. Depending on the size or scale of the project, we may bring in the architects in this phase along with design. This is a paid for scope but gives you a tailored proposal and plan for moving forward. This is the setting of the foundation to see what the project is going to actually flesh out to in cost and scope.
Depending on the size project, we may implement 3D imaging of the space. This is proving to be a very beneficial tool to allow for measurements, and offsite planning. On a whole house renovation, we can send the images to our team to better see what's going on in the space and what factors may affect scope and pricing. This is also helpful to be able to refer to the space and its details while offsite to continue working on a project without needing to organize and coordinate schedules. This doesn't take the place of site visits, but does promote fluidity of the project planning phase.
Once a job is approved, you have access to your own website to monitor your project on a daily basis. This is our main communication portal. Subs use it, clients use it, we use it. Daily logs and photos are posted to keep you up to speed. This is especially beneficial to those who are out of town. Change orders (yes, these WILL happen- we don't like them either) are posted here for you to see and approve or decline in real time. You can also receive invoices and pay right from your device.
Using this technology allows up to have a landing spot for all documents to promote transparency. These are posted so you can see all work being done and what it costs. You get the same information that we do from our team and suppliers.
We put a lot of thought into our work strategies and we work HARD to evolve and solidify our processes. We will always need to learn, grow and evolve, but we're pretty proud of where we are and where we hope to go. We want to elevate the contractor reputation and remodeling experience from start to finish. The process is as important as the final product and we want to be a part of it with you!